Giovanni has been very busy in his in his studio "Hammerhead Hall" in Berlin, working on a children's book and experimenting with some new forms. Today, we're adding a big batch of new paintings, many of which are available for sale.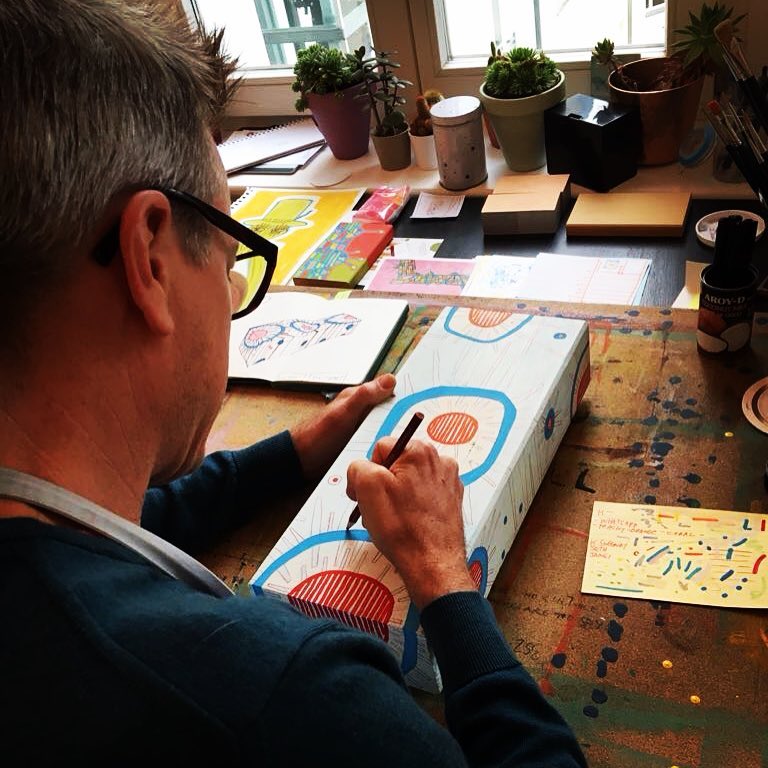 If you're noticing something new in Giovanni's work, it's these mesmerizing boxes. They're made from recycled wood beams, and they're kind of a sculptural depiction of his illustrative style. If you like the idea of having one of these curious and enigmatic works of art to display in your home, they're available for purchase and shipment. Shoot us a message and let him know what you think of these new pieces.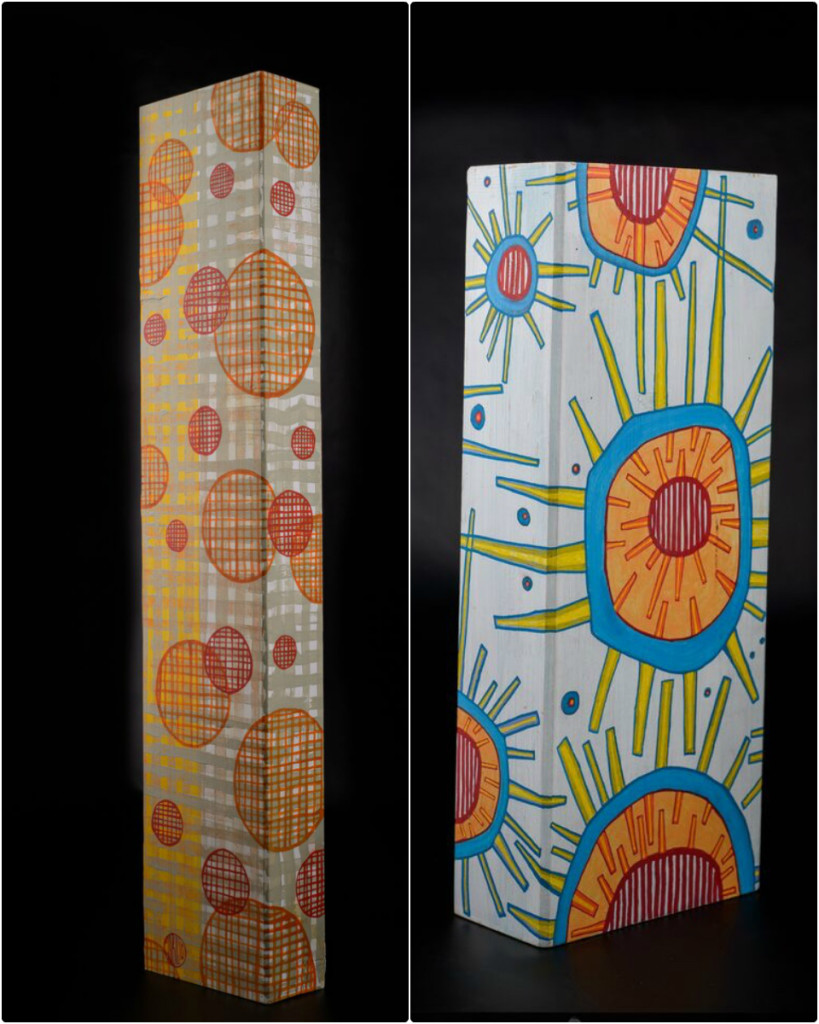 Also in this batch of paintings are some great pieces that display his signature style — oil on maps. These are extremely colorful, of course, but much of the beauty is in the details. When you spy the details of the map underneath, you often see a whole 'nother layer to his work.

Kudos to Drew Kaplan, who supplies us with beautiful photographs of John's art. It takes some skill to capture the magnificent color and details that shine through in Giovanni's work, and Drew always does an amazing job. Visit Drew's website to see more of his work — and please let him know what a great job he does on these photographs.